---
2019 Annual Charity Cherry Auction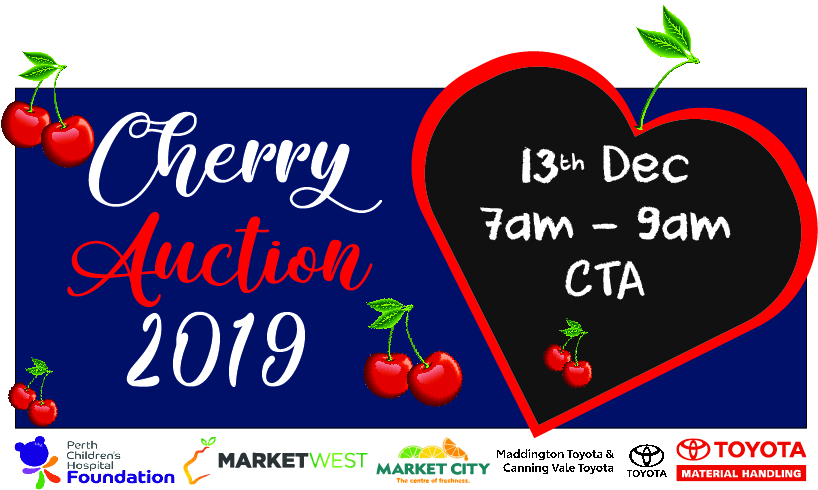 The Annual Charity Cherry Auction will be held on Friday 13th December.
DATE: Friday 13th December 2019
TIME: 7:00am to 9:00am
LOCATION: Central Trading Area Market City, Canning Vale
All bids for cherries are tax deductible and we can arrange for you to bid by phone if you can't make it on the day.
Thanks to your generous support of the Cherry Auction, over $1,000,000 has been raised to support children and families at PMH and Perth Children's Hospital.